808 SIGNATURE MASSAGE: POHAKU PULE
60 mins $125 |  90 mins $160 | 120 mins $210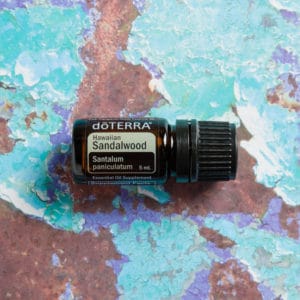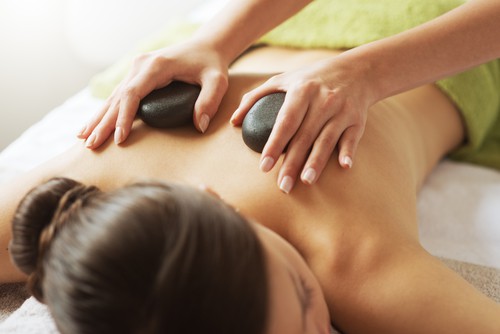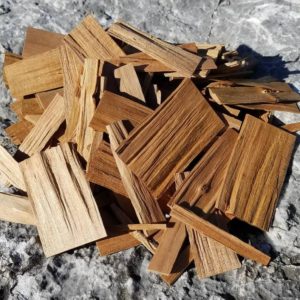 Fall into rejuvenation and restoration with an experience that caters to body and spirit. This specifically crafted treatment features Hawaiian Sandalwood infused oil, heated volcanic lava stones, and Lomi Lomi driven bodywork. Derived from renewable sources in the Hawaiian Islands, Hawaiian Sandalwood's unique, rich woody scent instills calmness and well being and is applied to the Marma Points of the face and head at the beginning and end of treatment. 
The lava stones featured in this treatment were polished smooth by the relentless pounding of the Pacific Ocean. These stones were gifted from Alelele Beach on Maui's rugged coastline in Kipahulu to 808 Wellness' shamanic healer. These stones are heated to perfection and incorporated into each massage to soothe sore and tired muscles. The rhythmic Lomi Lomi strokes, like the poipu nalu or crashing waves, are paired with heated towels and are designed to open mind, body, and soul with ancient Hawaiian techniques. 
Both physical and energetic blockages are cleared by our therapist's attention and intention. You will emerge feeling unburdened, nourished, and with a deep sense of relaxation and energetic alignment.       
AROMATHERAPY MASSAGE
60 mins $105 |  90 mins $140 | 120 mins $190
Choose from a colorful array of Reiki-infused gemstones and aromatherapy body oils that will bring forth your intention and desired effects into your massage treatment. All essential oils are 100% certified pure therapeutic-grade. Based on your selection, the healing properties of your gemstone and essential oils may help you ground, offer deep relief, relaxation, clarity, uplift, enhance energy and much more. 
AROMATOUCH
60 mins $105 |  90 mins $140
The AromaTouch Technique it a safe and effective way to receive the full benefits of essential oils. The specific essential oils used in combination with human touch provide multiple benefits. The AromaTouch Technique is gentle and can be adapted to accommodate young or sensitive skin so that anyone can benefit without the worry of overwhelming the body. Each essential oil is selected for its individual properties, and for their powerful properties when combined.
CRANIOSACRAL THERAPY
60 mins $105 |  90 mins $140 | 120 mins $190
Gentle and effective, CranioSacral Therapy uses therapeutic touch on the head, neck, and spinal column to regulate the flow of cerebrospinal fluid improving function and calming the mind. Soft tissues surround the central nervous system are released complementing the body's natural healing processes. Tensions are released deep in the body to relieve pain, boost energy and immunity, and create restful sleep.
COUPLES EXPERIENCE
Per Person: 60 mins $105 |  90 mins $140 | 120 mins $190
Perfect for couples wanting to share relaxation at the same time, for mother-daughter outings or friends that share wellness goals. After your massage or service in individual rooms, relax together in a private area with a cup of Bojenmi detoxifying Chinese herbal tea and light snacks with a Hawaiian flare. Choose From: Massage, Acupuncture or Energy Work
COUPLES INSTRUCTIONAL
Per Couple: 120 mins | $250
$25 OFF IN FEBRUARY ON SUNDAY, MONDAY OR FRIDAYS!
This unique, authentic two-hour experience provides couples with basic massage techniques to take home, enhancing the personal well-being for one another. Through connecting and establishing open, honest and clear communication, couples learn basic massage skills to bring home with them for the rest of their life. This service allows for personalized attention, as couples each give and receive guided massage throughout the session for approximately 50 minutes, at times receiving a four-handed massage with the licensed and skilled massage therapist. Safety guidelines and communication standards are received and reviewed to optimize creating a fun and safe healing space. Each partner will be fully draped within the session. Upon completion receive a gift to take home!
LOMI LOMI
60 mins $105 |  90 mins $140 | 120 mins $190
Lomi Lomi is a traditional Hawaiian massage that works gently yet deeply into the muscles with continuous, flowing strokes like ocean waves, allowing you to relax and give in to the nurturing touch. The long, continuous strokes of the therapist's forearms, palms and elbows are designed to help the body let go of more than just muscle tension, but to release stuck energy and old patterns created by the modern stresses of life.
MYOFASCIAL RELEASE
60 mins $105 |  90 mins $140 | 120 mins $190
Connective tissues called fascia surround all of the muscles, bones, nerves, and organs of the body like a three-dimensional web, where big or small traumas can get stuck and create inflammation. Myofascial Release (MFR) restores freedom to these areas in your body by holding the appropriate amount of sustained pressure (without oil or lotion) in the area to therapeutically release pain or discomfort and start healing.
RAINDROP THERAPY
Melt into a deep state of relaxation as therapeutic essential oils are dropped six inches above the body along the entire length of your spine like drops of rain. The essential oils are then worked into your body and infused into your nervous system using gentle strokes creating a beautiful experience like the sight of a rainbow. A technique called Vita Flex will be used on the feet, where a slight pressure applied creates an electric charge that is therapeutic to the body. This treatment offers a tremendous boost to the immune system, especially during seasonal transitions.
RESTORATIVE MASSAGE
60 mins $105 |  90 mins $140 | 120 mins $190
Relax into the rhythm of the island with this restorative massage. A blend of Swedish and Hawaiian Lomi Lomi massage, essential oils and heated towels are integrated to loosen tight muscles and relieve tension. Healing hands enhance the treatment where it is most needed, while foot reflexology grounds and balances the massage. Perfect after a long surf session or hiking trip.
THERAPEUTIC DEEP TISSUE
60 mins $105 |  90 mins $140 | 120 mins $190
Slow and deep within your comfort level, this massage works the deeper tissue structures of the muscle and fascia, also called connective tissue. Release knots, tension, improve flexibility, and increase range of motion of joints with a combination of techniques that will restore the body from pain resulting from stress, injury, overuse, repetitive use and emotional holding patterns. Ask your therapist about upgrading your massage with an application of CBD Salve or doTERRA's Deep Blue Rub for only $10, and enjoy as hot towels help further relieve deep muscle pain.
OUTCALL MASSAGE
60 mins $125 |  90 mins $160 | 120 mins $210
Experience our five-star massage team in the comforts of your own home, condo or vacation rental. Let us bring the spa to you with Comphy Co. sheets, heated towels and essential oils. Choose from any of our modalities and be at ease knowing there is no where to go or be other than right where you are. Special events or group discounts available. Inquire today!
Serving Kihei, Wailea and Makena.
TREATMENT ENHANCEMENTS & ADD-ONS
GEMSTONE FACIAL MASSAGE
Let the healing benefits of gemstones and the ancient system of Ayurvedic facial massage using marma points deepen your treatment experience. Your facial massage will also include a aromatic product application from doTERRA's Anti-Aging Essential Skin Care made with nourishing plant extracts and pure and potent essential oils to create a vibrant and youthful glow.
REIKI ENERGY HEALING
Within treatment $20
Add 15 mins $30
Reiki meaning universal energy connects with the seven main energy centers or chakras within the body through light touch and activates the natural healing processes to restore physical, emotional and spiritual well-being.
EXFOLIATING REFLEXOLOGY FOOT TREATMENT
Within treatment $20
Add 15 mins $30
Soothe and refresh your feet after a long day exploring Maui or pau hana with a exfoliating reflexology foot treatment. Choose from an coconut and hibiscus nutrient rich sugar scrub to invigorate and nourish dry, rough skin or a Hawaiian volcanic clay scrub infused with torch ginger and lotus flower to detoxify, and leave skin silky smooth.
HERBAL SCALP TREATMENT
Within treatment $20
Add 15 mins $30
Let go, and fall into a state of bliss with a herbal scalp treatment that detoxifies the body, increases circulation, and calms the nervous system. Choose from a stimulating organic herbal hair oil (argan, rosemary, lavender) or a soothing organic herbal hair oil (argan, lavender, sandalwood) with hot towel wrap to lock in moisture and deepen your state of relaxation.