808 SIGNATURE MASSAGE: POHAKU PULE
60 mins $125 |  90 mins $165 | 120 mins $225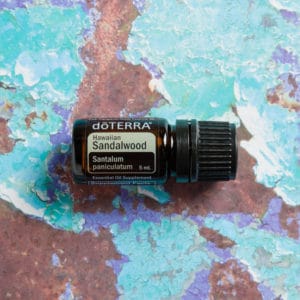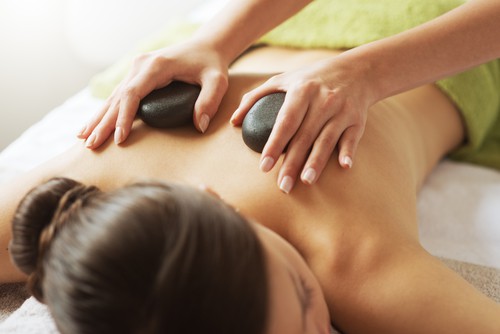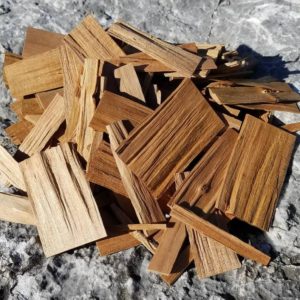 Fall into rejuvenation and restoration with an experience that caters to body and spirit. This specifically crafted treatment features Hawaiian Sandalwood infused oil, heated volcanic lava stones, and Lomi Lomi driven bodywork. Derived from renewable sources in the Hawaiian Islands, Hawaiian Sandalwood's unique, rich woody scent instills calmness and well being and is applied to the Marma Points of the face and head at the beginning and end of treatment. 
The lava stones featured in this treatment were polished smooth by the relentless pounding of the Pacific Ocean. These stones were gifted from Alelele Beach on Maui's rugged coastline in Kipahulu to 808 Wellness' shamanic healer. These stones are heated to perfection and incorporated into each massage to soothe sore and tired muscles. The rhythmic Lomi Lomi strokes, like the poipu nalu or crashing waves, are paired with heated towels and are designed to open mind, body, and soul with ancient Hawaiian techniques. 
Both physical and energetic blockages are cleared by our therapist's attention and intention. You will emerge feeling unburdened, nourished, and with a deep sense of relaxation and energetic alignment.       
AROMATHERAPY MASSAGE
60 mins $115 |  90 mins $155 | 120 mins $215
Choose from a colorful array of Reiki-infused gemstones and aromatherapy essential oils that will bring forth your intention and desired effects into your massage treatment. All essential oils are 100% certified pure therapeutic-grade. Based on your selection, the healing properties of your gemstone and essential oils may help you ground, offer deep relief, relaxation, clarity, uplift, enhance energy, and much more. 
*Aromatouch or Raindrop Therapy available upon request. Schedule in advance recommended!
CRANIOSACRAL THERAPY
60 mins $115 |  90 mins $155 | 120 mins $215
Gentle and effective, CranioSacral Therapy uses therapeutic touch on the head, neck, and spinal column to regulate the flow of cerebrospinal fluid improving function and calming the mind. Soft tissues surround the central nervous system are released complementing the body's natural healing processes. Tensions are released deep in the body to relieve pain, boost energy and immunity, and create restful sleep.
COUPLES EXPERIENCE
Per Person: 60 mins $105 |  90 mins $145 | 120 mins $205
Perfect for couples wanting to share relaxation at the same time, for mother-daughter outings or friends that share wellness goals. After your massage or service in individual rooms, relax together in a private area with a cup of Bojenmi detoxifying Chinese herbal tea and light snacks with a Hawaiian flare. Choose From: Massage, Acupuncture or Energy Work
LOMI LOMI
60 mins $105 |  90 mins $145 | 120 mins $205
Lomi Lomi is a traditional Hawaiian massage that works gently yet deeply into the muscles with continuous, flowing strokes like ocean waves, allowing you to relax and give in to the nurturing touch. The long, continuous strokes of the therapist's forearms, palms and elbows are designed to help the body let go of more than just muscle tension, but to release stuck energy and old patterns created by the modern stresses of life.
MYOFASCIAL RELEASE
60 mins $115 |  90 mins $155 | 120 mins $215
Connective tissues called fascia surround all of the muscles, bones, nerves, and organs of the body like a three-dimensional web, where big or small traumas can get stuck and create inflammation. Myofascial Release (MFR) restores freedom to these areas in your body by holding the appropriate amount of sustained pressure (without oil or lotion) in the area to therapeutically release pain or discomfort and start healing.
RESTORATIVE MASSAGE
60 mins $105 |  90 mins $145 | 120 mins $205
Relax into the rhythm of the island with this restorative massage. A blend of Swedish and Hawaiian Lomi Lomi massage, essential oils and heated towels are integrated to loosen tight muscles and relieve tension. Healing hands enhance the treatment where it is most needed, while foot reflexology grounds and balances the massage. Perfect after a long surf session or hiking trip.
THERAPEUTIC DEEP TISSUE
60 mins $115 |  90 mins $155 | 120 mins $215
Slow and deep within your comfort level