ARE YOU A HEALING ARTS PRACTITIONER IN HAWAI'I?
We are looking for professionals within the healing arts and holistic therapy industries who have exceptional client reviews, integrated experience and compassion to support our 808 Wellness ohana in cultivating lasting health and well-being.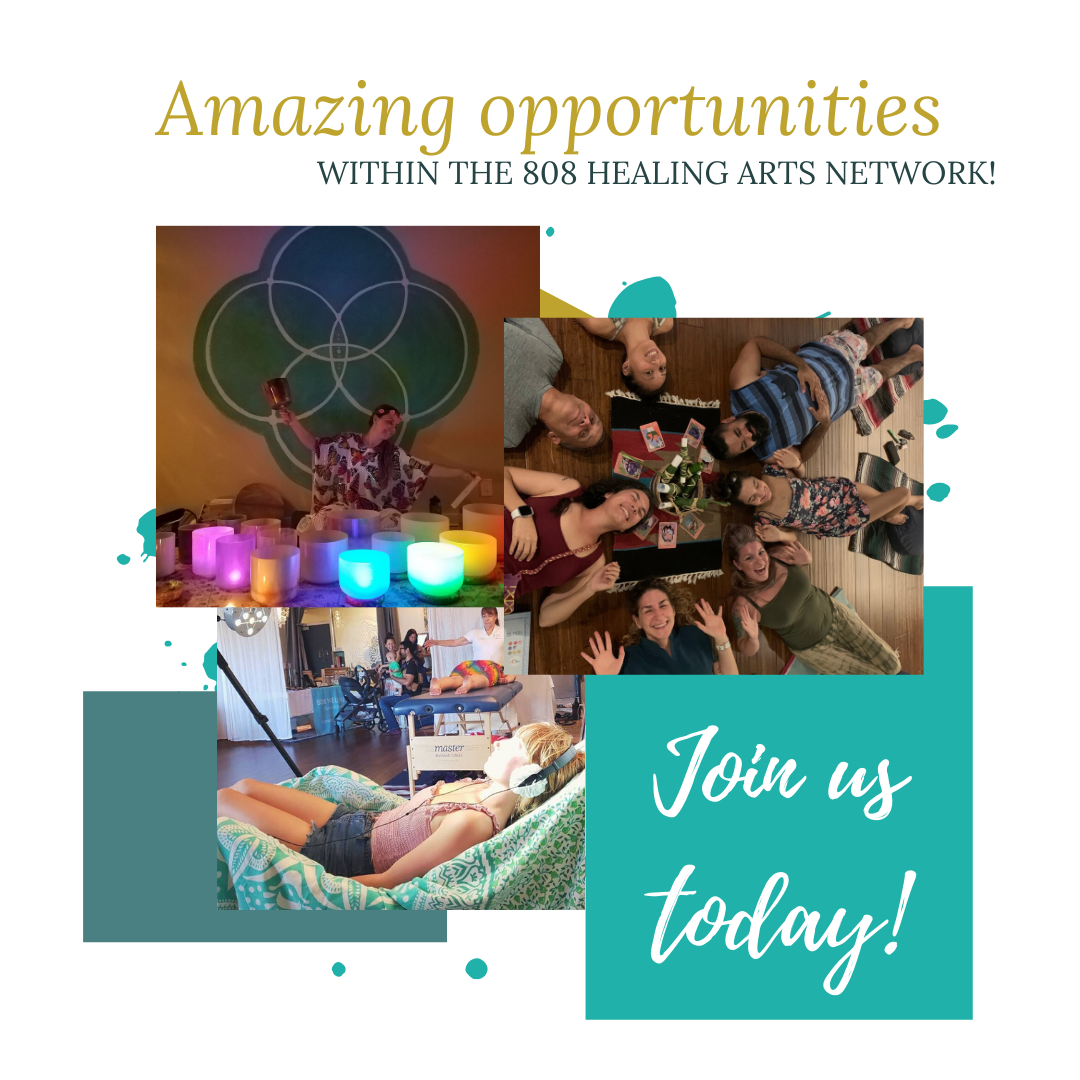 WHAT IS THE 808 HEALING ARTS NETWORK?
OUR KULEANA (RESPONSIBILITY)
We are a strong web of healing arts practitioners who call Hawai'i home, and who have partnered with 808 Wellness on Maui to be of service to Hawai'i, and beyond. We understand that the strength and health of our communities lie within each of us, and so in the spirit of service, we have come to offer our individual gifts through the wellness support system created by 808 Wellness for ALL. 808 Wellness offers an expansive menu of healing sessions, classes, workshops and events virtually or in-person for the highest good of all involved.
CORE NETWORK BENEFITS:
Get additional client bookings!

Teach classes and workshops!

Host or be featured during special events!

Receive retail commissions!

Get new client referral bonuses!
ADDITIONAL OPPORTUNITIES:
Gain recognition being a part of an established & trusted wellness provider!

Be highlighted within our newsletter, blog and social media!

Private invitation to the Annual 808 Wellness Team Celebration on Maui!

Contribute your wellness content to a large audience platform!
READY TO EXPAND YOUR HEALING ARTS PRACTICE?
APPLY TO JOIN THE 808 HEALING ARTS NETWORK TODAY!
DEEPEN YOUR SERVICE
Many hands make light work, and by partnering together we can make a bigger healing impact within Hawai'i and beyond. If you are passionate about health and wellness, value cooperation and have a healing gift, we invite you to apply below to be a part of the 808 Healing Arts Network today! Please give us 48 hours to respond to your application. Mahalo for your interest!
SUBMIT YOUR APPLICATION
Mahalo for your interest in the 808 Healing Arts Network! Fill out our application below for consideration, and we will follow-up with you within 48 hours. We look forward to connecting with you!
OPENING TIMES
MONDAY – FRIDAY 9:00 A.M. ~ 7:00 P.M.
SATURDAY 9:00 A.M. ~ 6:00 P.M.
SUNDAY 12:00 P.M. ~ 5:00 P.M.