WELCOME TO 808 WELLNESS HEALING SPA & STUDIO ON MAUI, HAWAII, MAE #3142. WE INTEGRATE ANCIENT WISDOM FOR MODERN TIMES TO PROVIDE TRUE HOLISTIC HEALTH CARE.
Please read our COVID-19 safety guidelines below to prepare for your visit with us. We look forward to seeing you soon!
We are OPEN for massage treatments at our Spa and our Studio is OPEN for yoga! 
The safety of our community is paramount, and we are committed to providing a safe and healing sanctuary at 808 Wellness. If we all work together and do our part, we can keep our community safe, while getting the care that we need. Please follow the COVID-19 guidelines during your visit with us:
Frequently wash hands, and use sanitizer.

Avoid touching the face.

Stay home if you feel any sick symptoms.

Practice social distancing (6 feet between you and others)
Symptoms To Watch For: If you are not feeling well reschedule your appointment. Late cancellation fees will be waived if you are not feeling well. If you are experiencing a cough, shortness of breath, body aches, or fever, please stay home and call your doctor.
Temperature Check: Everyone entering the building (staff, therapists, clients) will have their temperature checked with a no-touch thermometer. Temperatures over 99° will be asked to leave.
Bring Your Own Water: We are unable to provide water to clients on the Healing Spa or Studio side. Keeping hydrated is key for a healthy happy body and strong immune system!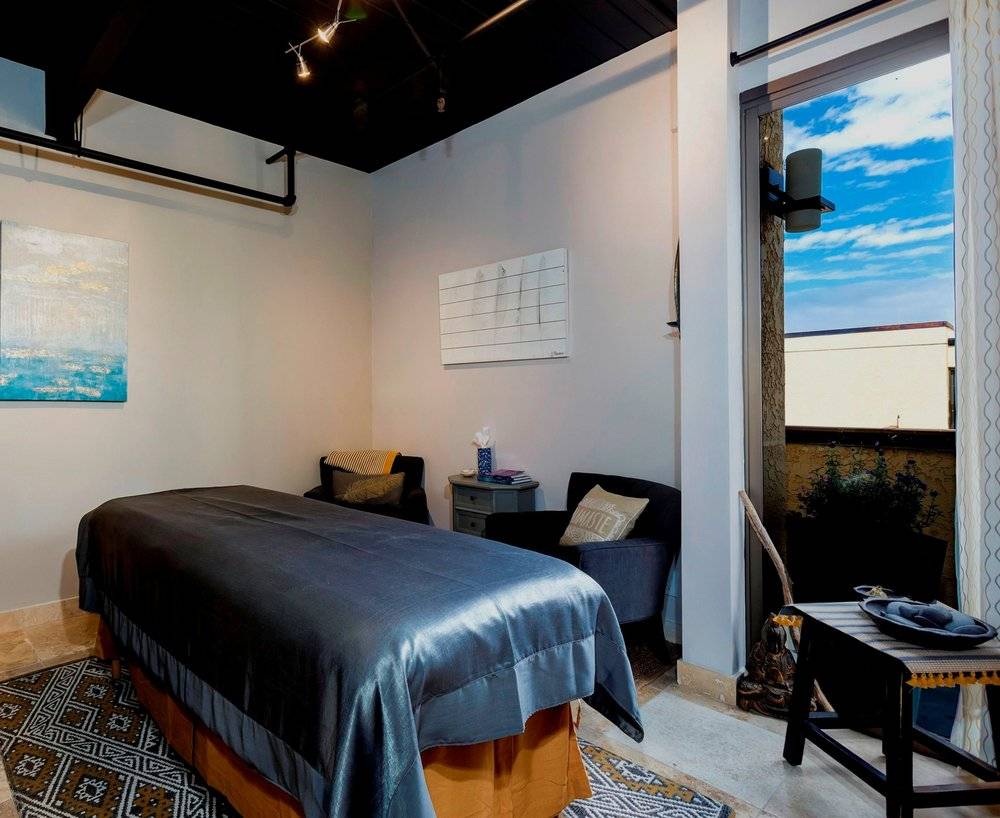 We have enhanced and updated our cleaning protocols based on guidelines from massage organizations and government agencies. We have allowed for more time in between clients to ensure proper sanitization protocols.
HOW TO PREPARE FOR A MASSAGE TREATMENT:
Please arrive on schedule for your appointment to avoid clients in the waiting area and so that we can maintain social distancing requirements.
All clients and staff are currently required to wear a mask. During treatment, we will have a few different options. For face down, we create a "cloth hammock" with plenty of room for you to breathe into. It will catch your breath aerosol and eliminate the need for a mask in this position. When you switch to a face-up position, the therapist will leave the room and allow you to put your mask back on. You are also welcome to use the cloth to cover the mouth and nose. We have tested this method and it provides the necessary safety without impeding the comfort.
Hand sanitizer will be available at the reception window, lobby, and in each treatment room.
HOW TO PREPARE FOR A YOGA STUDIO VISIT:
Classes are Limited! Please Pre-Register to Save Your Spot! The studio has been measured out and mats will be spaced out to ensure that social distancing requirements are met.
There will be a cancellation fee if you cancel in less than 4 hours.
This will ensure availability for those truly able to attend. If you must late cancel due to not feeling well, please send us an email at
info@808wellness.com
indicating this so that you do not get charged.
Please arrive no more than 10 minutes early to class. We will be opening the doors 5 minutes prior and start on time.
Hand Sanitizer will be available at the entry and by the props.
All visitors and staff are currently required to wear a mask to and from the studio.
We encourage you to get into the habit of bringing all of your own props.
Please bring your own mat. We will not be allowing for mat rental at this time. Mats are available for sale.
Blocks will be available for use. Sanitize before and after class.
Bolsters will be available for use. Bring your own towel to cover the bolster.
Blankets will not be available at this time. Consider bringing a beach towel to class.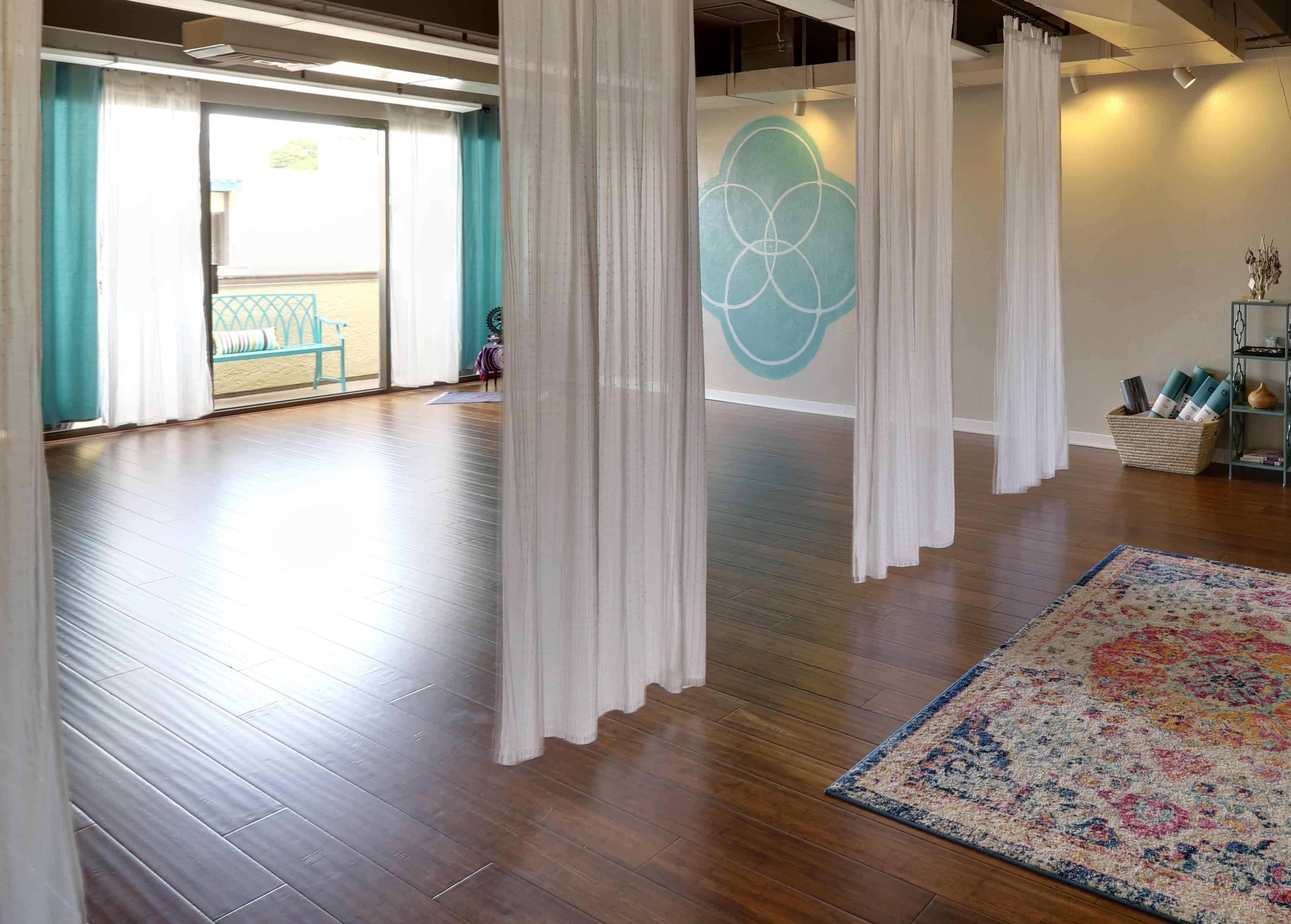 We are not accepting walk-ins at this time.
Only pre-registered students may attend. If you would like to come to class, please sign up on the MindBody app, or visit
www.808wellness.com/yoga
. If you need some help with MindBody, please give us a call at 808-875-4325 or send us an email at
info@808wellness.com
. We can help you get set up, reset a client password, or manually sign you in!
MAHALO FOR YOUR COOPERATION. SEE YOU ON THE MAT!
808 PROMOTIONS
Sign up to receive our promotions for wellness experiences and retail.
Community is important to us, and so that is why we create promotions for our most loyal clients and supporters. Once you sign up to receive our newsletter, we'll be sure you are the first to know about upcoming promotions, workshops and special events.
Mahalo for your support!
Enhance your home and healing experience with 808 Wellness' curated retail selection.
BOOK A VIRTUAL SHOPPING EXPERIENCE TODAY!

Wonderful 5 star experience! Highly recommend! From the moment you walk in you're transported from the hustle and bustle of busy Kihei into this lovely, serene spa.

I highly recommend 808 Wellness! I asked for an appointment for a massage and was given same day availability. Plenty of parking, located on the second floor. I was given a warm greeting by my first name and welcomed into a clean and peaceful waiting area. The decor and ambience were soothing. Linda was my massage therapist. She was kind and attentive to my sore areas of my body. The room was very clean and the sheets were fresh and clean. I've had a few massages at the 5 star resorts and the amenities at 808 Wellness far surpassed the large hotels. Very impressed and will happily return.

I am recovering from breast cancer and was feeling weak, sore and stiff all over due to inactivity. Lani knew just what to do for me, Reiki energy healing along with Lomi Lomi massage and stretching to improve my range of motion. I felt much better and had a great nights sleep, which I haven't had in a few months. Thank you 808 Wellness for being there and having Lani to take care of me. Aloha.

Aloha! I received a restorative massage from Corinne and it was out of this world!!! Lomi lomi is such a wonderful technique- I was instantly relaxed! Seriously, I fell asleep!!! The hot towels and the use of the heating pad was just what my aching body needed after hiking and snorkeling! Highly recommend!! If I didn't live 4,000 miles away I'd come WEEKLY!! mahalo nui loa!!!
Find a new way of healing