YOU ARE YOUR OWN HEALER
Authentic healing occurs when you are ready. Our role as facilitators is to provide guidance during your awakening and restoration process and to assist in anchoring the shifts that occur in our treatment rooms and workshops.
808 Wellness Philosophy
At 808 Wellness, we provide holistic and integrative health care for your body, mind and spirit. We are a community leader in wellness therapies. Our team of dynamic and dedicated therapists work with you to improve, heal and transform your current state of health into one of "Essential Wellness".
We believe that by seeking our own infinite health as practitioners, we are able to bring to those we serve the wisdom and resources both from our professional training and our personal experiences. By following our own wellness path, we hope to pave the way to guide our clients to do the same.
Our goal is thus to provide nourishment for the souls who seek us out, addressing all levels of one's being. Our integrative approach focuses on the whole person.  We begin by listening to you and go beyond the symptoms, seeking to find the root cause of the underlying imbalance. Whether you are coping with physical ailments, emotional imbalance or seeking spiritual direction, our Essential Wellness programs and professional services can provide you with direction and relief on your healing journey, cradled in the hands of our nurturing, compassionate and skilled practitioners, and administrative support team.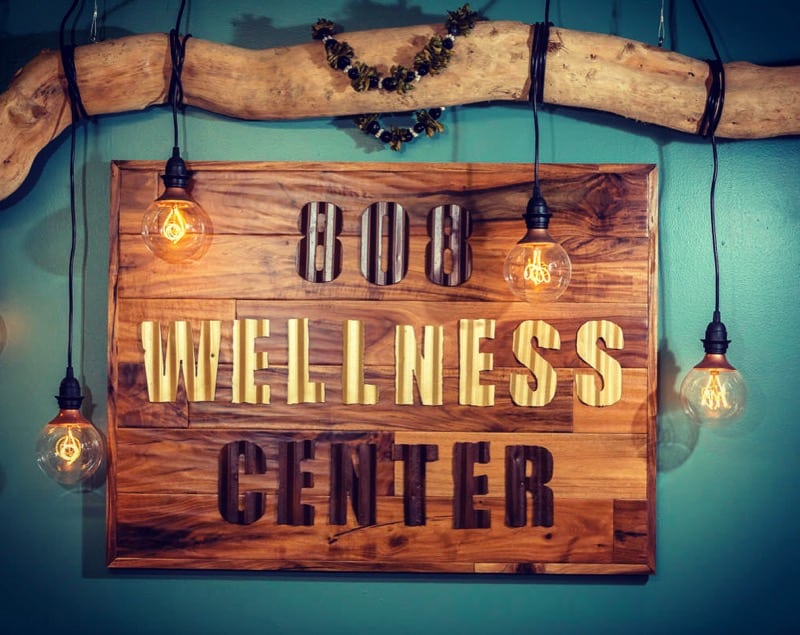 808 Wellness is founded on a strong tradition of both physical and spiritual healing and wellbeing to support your integrative health and wellness goals. Believing that universal truth flows through many tributaries, founders Alan and Sara Schroepfer combine their knowledge of Eastern and Western traditions and methods for bringing about whole body wellness and spiritual balance and healing.
Whether you're seeking complementary support for medical treatment or looking for alternative therapies for preventive health, 808 Wellness offers a variety of care rooted in ancient healing philosophies under one roof.
Bringing together a diverse team of licensed and skilled professionals who consider all facets of one's being during treatment, 808 Wellness integrates this ancient wisdom for modern living to provide true holistic health care. 
We currently accept Health insurance from these companies: HMAA, HMSA, Kaiser, Auto Insurance, Workman's Comp & the VA, * UHA coming soon. We look forward to serving you!
808 Wellness Spa is open 7 days a week, with services from 9am to 6pm weekdays,
Saturday 10-5pm and Sunday 12-5pm.
808 Wellness Yoga Studio is open daily with classes and workshops offered from sun up to sun down!
The Founders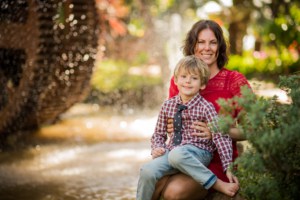 808 Wellness may have opened on January 1, 2016, but the vision was born years before in the hearts of the founders Sara and Alan Schroepfer. Both envisioned, long before they knew each other, a place to offer refuge for healing and wellbeing. Their connection was immediate and grew as they shared their common values, philosophies and integrative approaches for holistic healthcare. As their life intertwined both in work and marriage, their passion in sharing their unique synthesis of ancient healing traditions at alternative health venues has culminated in what has become 808 Wellness today. What began as a spark of a shared dream now illuminates our community with a vast array of healing arts offerings under one roof.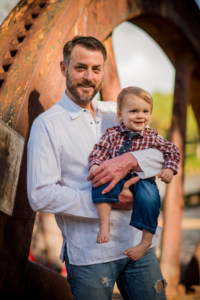 "Our intention is to offer our community a unique and safe environment to come together and share knowledge and learn tools and techniques to further everyone on their healing path and self-discovery journey. This includes our personal health as well as our environments. It is our belief that a person who is aligned in their Self gives back to their community and thus helps to make the world a better place.
"With our recent grand expansion to the 808 Wellness Center, we will have more treatment rooms creating more space to bring in more awesome therapies and therapists for you, along with regular classes, workshops, seminars and speaker series. Our passion truly is sharing the ancient and modern wisdom we have acquired with our years of training, research and personal experience. We seek out others who reflect our vision and value to work within our treatment rooms to offer you more than what we alone can offer, thereby creating a healing community for you and your loved ones."
-Sara and Alan Schroepfer
Our Logo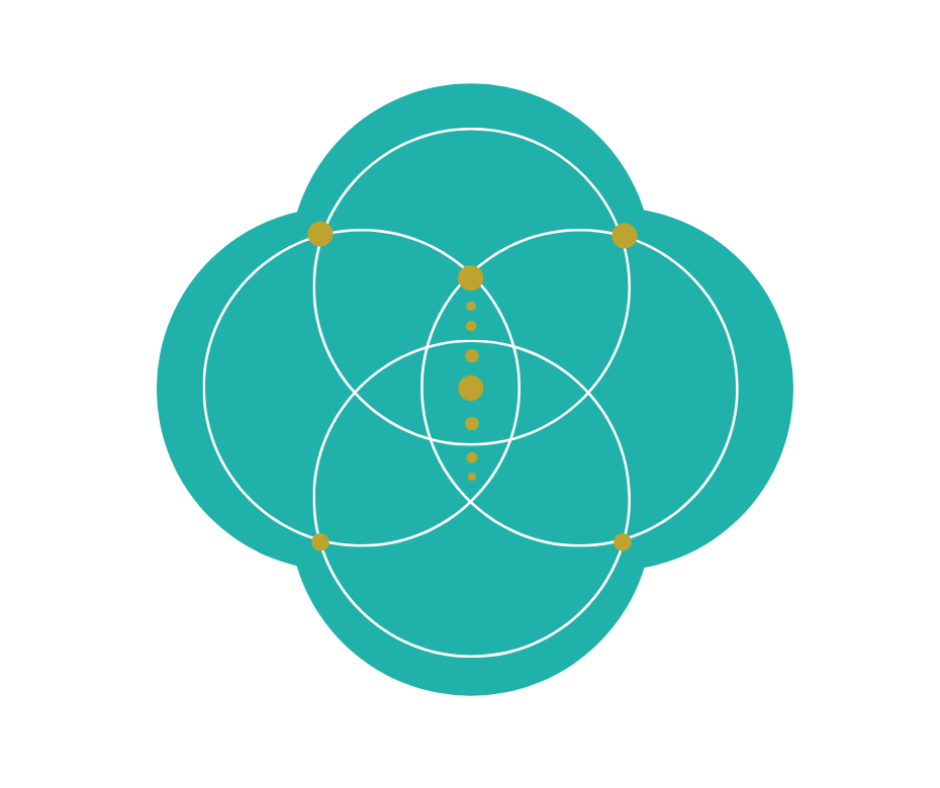 Our logo and wellness model is inspired by the "Ikigai" (ee-KEY-guy), a Japanese concept meaning "a reason for being". It is said to be your heart's calling, the reason why you get up in the morning, the purpose and passion of your life. It is considered a worthy endeavor to search for your ikigai as it is thought to be the source of lasting happiness, satisfaction and meaning to life. People can only feel real ikigai when they proceed toward self-realization. Yet finding it often requires a deep and lengthy search of one's self. Some never get started and others do not know how to. Seekers wishing to find their ikigai can benefit from the help of a trusted guide who knows the terrain.
Our ikigai is to be that guide. Our ikigai, our passion, our purpose, what gets us out of bed in the morning, is our mission to provide alternative and complementary options for your health, wellness and overall being. We know that if you are in pain, if you are suffering, you cannot always help yourself or others. If this suffering is relieved and transformed, you are cleared to become the light that you are. If you shed the layers that no longer serve you, you can fully embrace your essence, your life's purpose revealed. This is how we believe we help to make the world a better place: by helping others to find who and what they truly are, thus bringing this into the world. By fully living your highest life's purpose, our world will indeed become a better place.
We find ourselves fulfilled by sharing our gift of healing and wellness knowledge. We are dedicated to creating positive change and transformation in the world. This is more than just a job for us- it is our life's passion. We are continually grateful to those we serve and the amazing and inspiring practitioners that work within our walls. Our ikigai is to share with the world the healing potential we have as individuals. To create healing in our community, lift one another up and hold space for expansion and growth for all who walk in our doors.
Our logo is inspired by and reflects the ikigai, inviting one to enter into the symbol's center where the ikigai resides. Within our logo's center resides seven dots to represent the seven chakras, or energy centers that support and embrace our total being. The interlocking pattern weaves together all aspects of one's self: body, mind, spirit and our holistic center, our ikigai, inviting harmony, connection and unity. Enter within to find yours.