As part of our mission to offer a full spectrum of wellness education to the community, we offer the "Wellness Wednesday Speaker Series". Every Wednesday, featured wellness presenters share their knowledge and expertise. Topics related to health, spirituality and healing are explored. The educational presentations are FREE and open to the public. We encourage you to pre-register and come with an open mind to ask your questions, meet new community members and share ideas to empower your health and wellness.  Bring a friend and explore new dimensions of wellness together or meet someone new on the path!
Our wellness speakers will cultivate powerful topics for body, mind and spirit.
SEPTEMBER LINEUP:
SEPTEMBER 4 | Essential Oils for Everyday and Back to School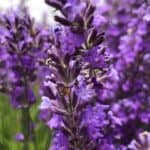 September brings the return of our FREE Wednesday Educational Series!
Essential oils are the "life force" of plants which can be vital to our everyday health and have the remarkable ability to support our body naturally. Join Mary LaGasse, "The Essential Oil Wahine", to learn how to use essential oils in your everyday life for you and your family. This class will focus on essential oils for supporting daily immunity, stress, sleep, mood, memory, digestive relief, respiratory issues, head and neck tension, muscular discomfort and so much more.  Whether you are brand new to essential oils or a seasoned oil lover, this class is for you! All attendees will be entered for a FREE giveaway, so bring your friends & be sure to RSVP to save your seat!
Mary LaGasse has worked in the health & wellness field for over 24 years with a degree in Exercise Science and Wellness Education. She is a Licensed Massage Therapist as well as a Yoga, Pilates and Fitness Instructor.  As an Essential Oil Educator for the past 10 years, she has educated individuals all over the world on the benefits of essential oils to help empower them physically, mentally, emotionally, and financially. 
Date & Time: Wednesday| September 4th | 6-7:00pm             Investment: FREE
AUGUST LINEUP:
We are pausing our series for August and back to school! We will resume September 4th, see above for details.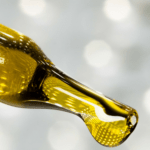 AUGUST 5 | Adaptogens & How They Can Boost YOUR Health
Join Steve Rose, the "Hemp Guy," and 808 Acupuncturist and Owner Alan Schroepfer as they explore how adaptogens balance your body, whether in the form of CBDs or ginseng. Come with questions, an open mind and receive special pricing on all adaptogen products… one night only!
JULY LINEUP: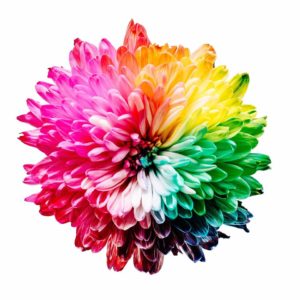 JULY 31 | Understanding the Chakra System w/ Rich Ralston
Join Rich Ralston, as he breaks down how subtle energy works in the human body. He will utilize spoons and crystals for demonstrations on how to examine and clear the chakras, as well as excerpts and pictures from his book "Subtle Energy and the World We Experience".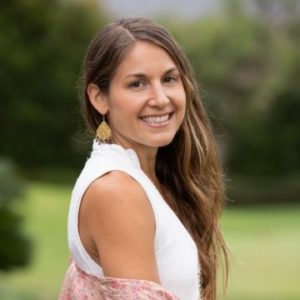 JULY 23 | Discover Life Balance & Harmony w/ Corrin Vecchitto
Corrin joins us from Rishikesh, India & Sattva Yoga Academy to introduce kriya, mantras, practice and more that will help you on your journey to Discover Life Balance & Harmony. What are your daily rituals? What practices do you hold space for in your life? What is your internal dialogue like? What do you do when no one is watching? Ask yourself these questions and join Corrin for a truly enlightening evening of exploration of the self!

JULY 17 | Create Your Money Love Story from the Inside Out w/ Beverly Buckley
Isn't it about time you Create a Brand New "Money Love Story"?  Are you sick and tired of not having and doing what you want because you have a lack of money to do it? Wouldn't it be so much more fun to have money play the 'ally' instead of the 'villain' in your life story? Where you Love it instead of unconsciously resisting it? In this Intro Class we will look at the 6 keys that will unlock the blocks holding you back from having the Wealth and Abundance that is your birth-right!
JULY 10 | Feng Shui: Shift Your Space. Shift Your Life w/ Kim Julen
Kim Julen, founder of Finding Your Fiji, is a Certified Feng Shui Practitioner, life coach and Certified Angel Card Reader. As a trained feng shui practitioner and an intuitive, Kim is able to identify the energetic stop signs in your space to help you attract everything you want to be, do and have into your life. Working with Kim shifts how you feel about your space and life, bringing harmony to your Head, Heart and Home.
JULY 3 | Yoga 101 w/ Elise Streckenbein
Asana, Pranayama, Yama, Yin, Chi, Vinyasa, Mudras…new to Yoga but not sure where to start? Familiar with the physical practice and curious about diving deeper? Join Studio Manager, Elise for an informal, interactive Yoga 101 session where she breaks down the differences in styles of practice, breathwork and more!
JUNE LINEUP: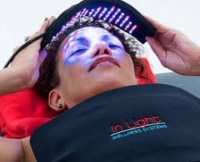 In Light Medical Therapy w/ Alan Schroepfer
Light Therapy utilizing near infrared light has been FDA approved for medical treatments to help reduce inflammation, pain, promote better circulation and brain function. Join owner, LAc and TCM provider Alan Schroepfer for an education and demonstration of the In-Light Medical Therapy system to see why he uses this as an integrative part of his holistic wellness treatment plan and how it might help you!
Date & Time: Wednesday June 26 | 6-7pm
Wellness speaker: Bemer EMF w/ Catherine Black
Designed to improve the functioning of the circulatory system, the Bemer device works by sending therapeutic electromagnetic waves supported by PEFs (pulsed electromagnetic fields) throughout the body improving organ performance and vitality. Join Catherine Black for education and demonstrations on the who, what, why, how and where of EMF!
Date & Time: Wednesday June 19 | 6-7pm
Wellness Speaker: Zero Balancing: Changing the Shape of your Bones w/ Rebekah Harbour
Did you know you can change the shape of your bones? Bones hold tension and information from trauma, injuries and other experiences from our past. Over time these tension patterns can become part of our physical structure… but we can change the pattern! Zero Balancing (ZB) is a system of healing that works with gentle touch, to release tension specifically at the level of bones. In this presentation, learn about the mechanism that bones store trauma patterns, the significance of the bones in our lives, and how ZB and conscious movement can support you to heal at the core, bone level.
Date & Time: Wednesday, June 12 | 6-7pm
MAY LINEUP:
Nurturing the Nervous System w/ Lisa West
This presentation will explain how the nervous system works and why it's important to pay attention to it. When we have stress in the body, a real physiological response happens that can keep us sick or in pain. Lisa will discuss the autonomic nervous system, how it relates to wellness and tricks you can use to help calm down an agitated nervous system and restore balance in your body.
Lisa is a physical therapist, MFR therapist and yogini with over 20 years of experience working with chronic pain.
Date & Time: Wednesday, May 29th | 6:00-7:30
May 22: Intro to CranioSacral w/ Alan Schroepfer
Join Alan as he shares about the positive benefits of Craniosacral massage. Gentle and effective, CranioSacral Therapy uses therapeutic touch on the head, neck, and spinal column to regulate the flow of cerebrospinal fluid improving function and calming the mind. Soft tissues surrounding the central nervous system are released, complementing the body's natural healing processes. Tensions are released deep in the body to relieve pain, boost energy and immunity, and create restful sleep. An audience member will be asked to volunteer for a demonstration on how this healing modality works.
May 15: Meditations & Prayers for Amanda Eller
Amanda is a vibrant community member, yoga teacher, physical therapist, daughter, sister, partner and friend. We need to bring her home! As the days grow, more and more of our community is gathering together to search for our missing Maui resident.
In Amanda's honor, we are hosting a meditation at the studio this Wellness Wednesday. In lieu of a Wellness Speaker, we will be gathering our energies and having a donation based meditation and prayer circle. The hope and intention is that this will be a time to rejoice, express gratitude and prayers for Amanda's healing and recovery. ALL proceeds and donations go to the search efforts.
Please see details below.
And please consider joining the search as we need the foot power to bring her home!
May 1: Ali Gabrel: ~ On the Spiritual Side of Rolfing
Ali will be speaking about the little known spiritual/metaphysical side of the transformational work of Rolfing. Dr. Rolf only shared this with her closest confidants, her real intention with this work – and it isn't just the alleviation of physical symptoms!  Ali will have some fun and engaging exercises to bring awareness to the individual being and demonstrate the impact on the whole. She will also do a demo of some of the hands on work where everyone will be able to see the before and after changes. Ali is committed to the evolution of humanity through the enlightenment of the individual.  
PAST PRESENTERS: APRIL
Access Consciousness w/ Kathy Williams
Come and learn about Access Consciousness with Wellness Speaker, Kathy Williams! Would you like some simple practical tools to help shift you out of what is keeping you stuck? Some tools to quiet the critical chatter in your head?
Kathy will share tools and techniques to help you create changes in your life and create what you desire with greater ease, and joy, and glory.
Kathy Williams is co-author of the best-selling book, I'm Having It, a book about making a demand that something change in your life, and allowing your dreams to actualize.
A transformational coach, Yoga Therapist, and Access Consciousness Facilitator, Kathy travels the world facilitating workshops in consciousness & transformation. For almost 2 decades Kathy has helped clients move out of stuckness, unhappiness, and pain and into lives and relationships of possibility and joy. Listen to Kathy on Omtimes Radio www.iom.fm on Thursdays at 11am. To learn more about Kathy visit www.meetkathywilliams.com or call 808.268.8708
Date & Time: Wednesday, April 24 | 6:30 – 8:00pm
This week we get TWO SPEAKERS FOR THE PRICE OF ONE!
Okay, we know, the speaker series is FREE…but this week we get to chat with 
Steve Rose, "The Hemp Guy" & Alan Schroepfer, LAc and Co-Owner of 808 Wellness.
They will discuss how constituents of Hemp and Ginseng help the body regulate and manage stress and rebuild one's health. 
Come and learn how Adaptogen Herbs can re-balance your body through the endocannebanoid & hormonal systems and
RECEIVE A

 SPECIAL OFFER ON HEMP & GINSENG PRODUCTS AT THIS EVENT!

This event is free and open to the public as part of our commitment to bring educational speakers and wellness to our community!
Wednesday, April 17th | 6:30-8:00pm
Meditation, Manifestation and Mysticism: A Revolutionary Way to Revolutionize Your Life w/ Daniel Aaron
From Quantum physics to brain frequencies, we now know more about the actual science of creating what you want and of spiritual states than ever before. By learning what's really going on, you'll multiply your ability to manifest – both in the material world (financial abundance, career success, loving relationships) and in the spiritual (remembering who you truly are and living gratitude and enlightenment).
Multiply the depth and effectiveness of spiritual practice

Understand cutting edge quantum theory and brain science

Put both to immediate positive benefit in your life

Clarify your true and soul-aligned desires

Create confidence in your ability to manifest

Draw people, events and opportunities to you effortlessly

Tap into magic and synchronicity

Receive an instant energetic, spiritual and vibrational upgrade

Learn to master meditation

Experience mystical states

Advanced Spiritual techniques made simple to understand and use

Become even more of a 'light' in the world

Change your gene expression and genetic destiny
Presenter: Daniel Aaron
Date & Time: Wednesday, April 3 | 6:30 – 8:00pm
MARCH 2019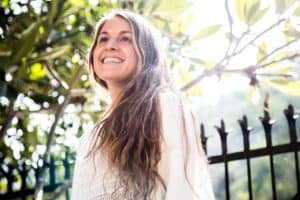 Introduction to Sattva Meditation w/ Corrin Vecchitto
What is Sattva Meditation? Corrin joins us all the way from Rishikesh, India to share the studies of Sattva Yoga Academy that she credits with healing her body and mind, and transforming her life. Learn about the health and wellness benefits of meditation in general, as well as the lineage and particulars of the Sattva Meditation tradition and how it can empower and shift your life.
Date & Time: Wednesday | March 6 | 6:30-8:30
Glowing Skin Naturally w/ Sabrina Tibbs
This week's Wellness Speaker, Sabrina Tibbs, will focus on our skin! Our skin is our magic mirror, which gives clues about the overall health of our bodies. When we support the inside of our body by feeding it with proper nutrition and apply toxin free plant based oils and products on the outside, the result is a healthier, happier, and more balanced body with skin that is clear, youthful, and glowing.
Her lecture will reveal some of the most healthy foods and essential oils that best support the health of the body and beautify the skin throughout the aging process.
Sabrina is a licensed Aesthetician, certified Health and Nutrition Coach and Essential Oil Educator. She has worked in the health and wellness field throughout her 18 years of residence on the island.
Date & Time: Wednesday | March 13 | 6:30-8:30
2019 Astrological Shifts w/ Juliet Butters Doty
Saturn is in conjunction with Pluto, Chiron moved back into Aires and Uranus into Taurus….great! But what does that mean??? Join Juliet for an evening mapping the stars to learn just what those shifts signify, and how knowing can help you gear up and get ready to empower your 2019-2020!
Juliet is an Evolutionary Astrologer, Soul Whisperer, Spiritual Body Trainer, Metaphysical Teacher, Mentor & Healer and Meditation Guide
Date: Wednesday | March 20 | 6:30-8:30                                  
FEBRUARY 2019
An introduction to the Appreciation Dialogue w/ Ken & Dee
The Appreciation Dialogue Is a powerful, stand-alone skill you can learn and practice by attending this mini-workshop.  It is a straight-forward, one-page scripted technique that we teach as part of our eight-week couple's workshop series – The Magic of Safe Conversation.  
Taught by trained NVC mediators and Couple's Coaches, Dee Chapon and Ken Moore,  this one simple technique can help you experience greater joy, depth of connection and a feeling of true understanding between yourself and your partner, family and friends.
"We have been amazed to see the heartwarming experiences our workshop participants repeatedly have had doing this safe and simple exercise."  Ken and Dee
It is recommended to come with a Partner – a Spouse, a significant other, friend or family member.
Date & Time: February 6 @ 6:30 – 8:00 pm Investment: FREE
Healing Our Hearts, How To Feel Love w/ Jill Okura
How To Feel Love: To achieve heart expansion, heart receivership, and heart evolvement, we will invoke, receive, and integrate the Earth's natural electromagnetic healing powers in combination with the high vibrational frequency of the Light. We'll expand each of our hearts (literally!) while remembering how to be and live the love we already are. Jill Okura is a local healer and published author.
Date & Time: February 13 @ 6:30 – 8:00 pm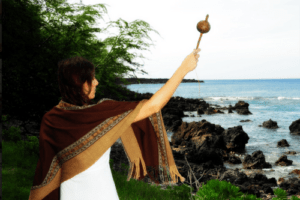 The Medicine Wheel & the Munay-Ki w/ Sara Schroepfer, 808 Wellness Director & Co-Owner
We will travel around the Medicine Wheel as Sara shares the Peruvian wisdom teachings. Learn more about the Four Directions and how they can apply to your daily life in the realm of the "middle" waking world. An experiential class that will also share about the 9 Rites of Empowerment and Initiation into the Peruvian Shamanic Tradition, known to many as the "Munay-Ki."
For more information on Sara, Owner & Director of 808 Wellness, please visit: https://808wellness.com/sara-schroepfer/
Date & Time: February 20 @ 6:30 – 8:00 pm
TBD
Date & Time: February 27 @ 6:30 – 8:00 pm
PAST PRESENTERS: JANUARY 2019
Shakti Unleashed, w/ Juliet Butters Doty, Spiritual Body Trainer
Focussing on the big picture and narrowing down to our connection with HER. We have been ushered through aeons of time and we are now on the precipice of a new Evolutionary moment, The Age of Aquarius. These times have been foretold over the aeons and HERE we are. Are you ready? Do you know your way out of the maze? Can you converse with the Mother within? Come and discover the simplicity of her ways. Juliet looks forward to sharing with you.
Date & Time: Wed, Jan 9 @ 6:30 – 8:00pm              
Love Your Gut in 2019, w/ Jennifer Madigan
Health begins with the gut. Join one of your favorite yoga teachers as Jen steps off the mat and leads us in a riveting discussion about Gut Health! Learn about foods and natural ways to protect and heal your gut, and tips to keep your gut and digestive system healthy and fueling your body for all that 2019 brings your way.
Date & Time: January 16 @ 6:30 – 8:00pm
Mindful Eating Practices w/ Joanne King
How many times have you sat down with a bag of chips or pint of ice cream and looked down and it was gone?
Eating is one of the most basic fundamental survival activities we engage in, and quite simply we should eat when we are hungry and stop when we are full. But as we all know it's not quite that easy. Join us for an experiential mindful eating session and discover how mindfully eating will change the way you look at food and hunger.
Date & Time: January 23 @ 6:30 – 8:00 pm
Intro to Transformational Breath w/ Daniel Aaron
Transformational Breath® empowers us to remember who we really are and create what we truly want. Join us for a night of inquiry and education as Daniel shares his background and journey from Bali to Maui and about the benefits and samples of this amazing practice!
Date & Time: January 30 @ 6:30 – 8:00 pm
PAST PRESENTERS: DECEMBER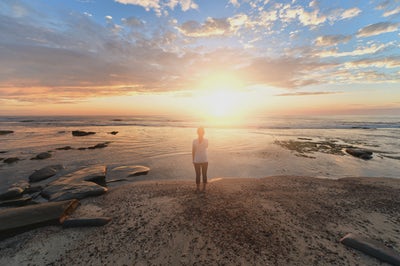 Topics: PERCEPTIONS & PROGRAMS w/ John Sanderson

Date: December 7
This experiential class will explore your perceptual process and the programs that run you.
A facilitated discussion by John Sanderson, MC, Counselor, Educator, Master Massage Therapist and 20+ year owner and Principle of Maui Academy of the Healing Arts.
Wellness Wednesday Speaker: Steve Rose ~ A Full Spectrum Holiday
Steve Rose, 'The Maui Hemp guy' has been an influencer in the field of holistic plant medicine on Maui for years! Join us for an educational evening exploring cannabinoid medicine and Maui Blend, ginseng products. Great for your personal use, or a thoughtful holiday gift!
Date & Time: December 12, 6:30 – 8:00pm Cost: FREE
*Wellness Speaker Sale: purchase $150 and receive a free salve! 
Wellness Wednesday Speaker: Betsy Palmer ~ From the Other Side
Join medium Betsy Palmer for an evening of channeled messages from your loved-ones, spirit guides, and angels on 'the other side'. Learn a simple grounding and centering technique that ensures only loving beings are able to communicate with you. These compassionate messages can help us on our courageous journey to wholeness.  Feel free to bring an item that reminds you of someone you would like to contact.
Date & Time: December 19, 6:30 – 8:00pm Cost: FREE
PAST PRESENTERS: NOVEMBER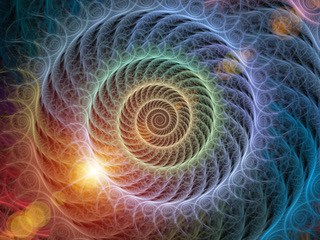 Topic: The Living Vortex
Speaker: Alana Kay
Date: Nov 7, Wednesday
The Vortex is a place where our higher consciousness is aligned with Creation itself. In this space, we are eternally connected to our higher wisdom, peace, inner guidance and more importantly, our flow. We magnetize the desires of our soul when we reside in this place, but it may be tricky to stay centered in modern life. During this talk and discussion, Alana shares the 7 disciplines that need to be mastered in order to live in the Vortex consistently.
Alana Kay is an author, Internet radio show host, artist, photographer and gifted intuitive.
Ms. Kay will also be conducting workshops on this subject. More information on the workshop will be available at the Wednesday evening event at 808 Wellness Center in Kihei, Maui.

Wellness Speaker: Finding Balance through BioDynamics – Essential Oils & The Zyto Compass Scan
Speaker: Sara Schroepfer
Date: November 14
Did you know that by measuring your body for galvanic skin response, a ZYTO scan can determine which nutritional supplements, foods, oils, or services your body is most biologically coherent with. The more primitive form of this technology is referred to as electrodermal screening (EDS). Biocommunication scanning has advanced EDS by providing more accurate measurements, that will help individualize your results. Come learn about this technology and receive a FREE Zyto Scan!
Wellness Speaker: LIGHT THERAPY – What is it? How does it Work? w/ Alan Schroepfer
Ever heard of Light Therapy? Want to know more? Not really sure about the benefits it would provide for you or how it works?
Join our Licensed Acupuncturist and Owner, Alan Schroepfer as he provides a detailed demonstration and education on the FDA approved In-Light Medical System. These events are FREE and open to the public!
Dates: November 21  |  Time: 6:30 – 8:00pm
Wellness Speaker: SEASONAL ASTROLOGY w/ Hakele Green
The study of astrology broadens a person's perspective in several ways. To begin with, the symbols and language are based on archetypical solar geometry that divides human experience into a twelve fold mandala, the wheel of life, the Zodiac, which has its basis in the order of time marked off by the sun's annual definition of the four seasons.
The luminaries in the sky serve for the systematic division and arrangement of time. A careful and patient study of the discipline will help you obtain a clearer view of the cycles of life.
Dates: November 28  | Time: 6:30 – 8:00pm
PAST PRESENTERS: OCTOBER

Topic: Soul Empowerment Healing
Speaker: Rita Massey 
Date: 10.3, Wed 6:30-8pm
Rita Massey will be sharing how she used the power of question to bring up and clear inner blocks to heal herself of stage 4 cancer. Being in the question is the first concept of Access Consciousness. Rita will also share how she helps empower people to heal themselves with her Six Keys to Empowered Healing and the tools of Access Consciousness
Topic: Self-Care for the Massage Therapist & Bodyworker
Speaker: John Sanderson
Date: 10.10, Wed 6:30-8pm
This experiential class will cover management and self-care of your body as you work through the years as a massage therapist. Tips and tools focus on the physical body and ergonomics, as well as the care of the mental and emotional aspects of therapists as caregivers. Taught by master massage therapist and 20+ year owner and principle of Maui Academy of the Healing Arts.
Topic: High Vibrational Healing
Speaker: Skye Birdsall & Scott Adam
Date: 10.17, Wed 6:30-8pm
Scott and Skye come to share about their work through stories of healing and practical application of body movement and meditation techniques that anyone can do. They both have healed from physical injuries, mental illness and chronic illness with the path of yoga and sound as therapy. Begin the session with a mini sonic meditation and share in community about your healing journey if you wish. This work is for everyone from all walks of life. Children are welcome!

Topic: CBDs – The How & What of this Legal Plant Medicine
Speaker: Steve Rose
Date: 10.24, Wed 6:30-8pm
CBD's are one of the new superstars in Medicinal Herbs. How do they work in the human body and what are the best sources and delivery? Free samples and product discounts available night of class.